United Center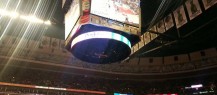 Limousine of Chicagoland routinely provides transportation to this popular destination — United Center. That is an indoor sports arena, located in Near West Side neighborhood at 1901 West Madison Street in Chicago. The arena is shared by Chicago Blackhawks 50%/Chicago Bulls 50%.
The Bulls and Blackhawks operate the United Center through the United Center Joint Venture, a 50/50 partnership of the two teams. It covers 960,000 square feet (89,187 m²) and is located on a 46-acre (19 ha) parcel, west of the Chicago Loop. The arena is the largest in the United States in physical size, though not in capacity. Its exterior bears a striking resemblance to that of Chicago Stadium.
It seats 19,717 (not including standing room) for hockey (highest attendance at a Blackhawks game in 2012 was 22,077 vs. St. Louis), 20,917 (not including standing room) for basketball (highest attendance at a Bulls game in 2012 was 23,028 vs. Miami) and up to 23,500 for concerts. The United Center hosts over 200 events per year and has drawn over 20 million visitors since its opening. It is known for routinely exceeding seating capacity for Bulls and Blackhawks games.
Our limousine service to Chicago United Center costs from $59 for travel from Chicago. No matter how large your party is, we can provide a viable solution, help with car selection. You can choose a package that would suit the need and the budget. We can offer drop your party off and pick it up later, or the limo can stick around to wait for your game or concert to end.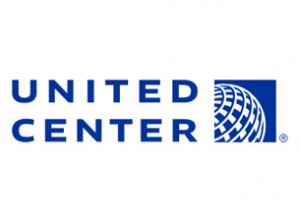 United Center's acoustics were designed to amplify the noise level in order to recreate "The Roar" – the din of noise that made Chicago Stadium famous, especially during hockey games. During hockey season, an Allen Organ that is a replica of the old arena's famous Barton organ is used; recreating the old organ's notes took two years.
United center also serves as a popular concert venue for Disney on Ice, Paul McCartney, Lady Gaga, Katy Perry and many other popular stars. Book your limo when you buy your tickets and we'll be at your door when time comes to go to the concert!
There are plenty of restaurants and cafes located in a close proximity to the United Center like China Dragon Restaurant, Sinha Elegant Brazilian Cuisine, Church's Chicken, Best Subs, The Ogden Chicago, Bombon Cafe, La Lagartija if you would like to have a quick snack before the game or our limo can take you to a dinner in the Loop or have a getaway after the game.
Whether you are a Chicagoan or a guest of our Windy City, we can pick you up from home, office or a hotel. There are quite a few decent hotels around United Center like Marriott Hotel Medical District Chicago, Crowne Plaza Metro Hotel Chicago, Habitat Corporate Suites at Pesidential Towers Chicago, Holiday Inn Hotel & Suites Downtown Chicago, Holiday Inn Mart Plaza Chicago and many others. Call us for a special rate 312-972-9900!